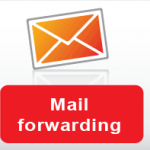 Mail Forwarding Service is provided for customers who have rented a mail box. It is more or less a necessity for most customers, except for those who live in the local area and are able to pick up their mail personally. This service will forward your accumulated mail to a destination of your choice – most likely your residence, your vacation spot, or alternate local address.
Many small businesses and companies are now trading from home addresses. Whilst this may be good for practical reasons it does not always present the best image to clients to have a residential address on your letterhead paper. We can give your business a professional image for a fraction of the cost of renting your own office premises.
How can the address be used?
Choose your new address in Cyprus (either our street or your po box nr) and this can then be shown on your letterheads, business cards and other stationery.
What happens to my mail?
Business mail will be forwarded to your own address or held for you to collect. Mail can be forwarded daily weekly or monthly.
What is the cost?
You pay a fee according to the rental duration you take out. There is also a charge for each batch of mail forwarded to you, please go to our price page.
A cover envelope or plain wrapped package will contain your unopened mail and will be sent to your forwarding address by first-class mail, unless otherwise specified. FedEx, etc. being an option for greater security and speed. In addition to your address, our return address will be the only identifying mark; for example:
405, 1st of April Street
Nicosia,NIC
Cyprus 5001
cc:Cyprus Mail Forwarding Service