Charges for Domestic 1STand 2ND Priority Bulk Postal Items (Letter Mail)
Examples of current Rates: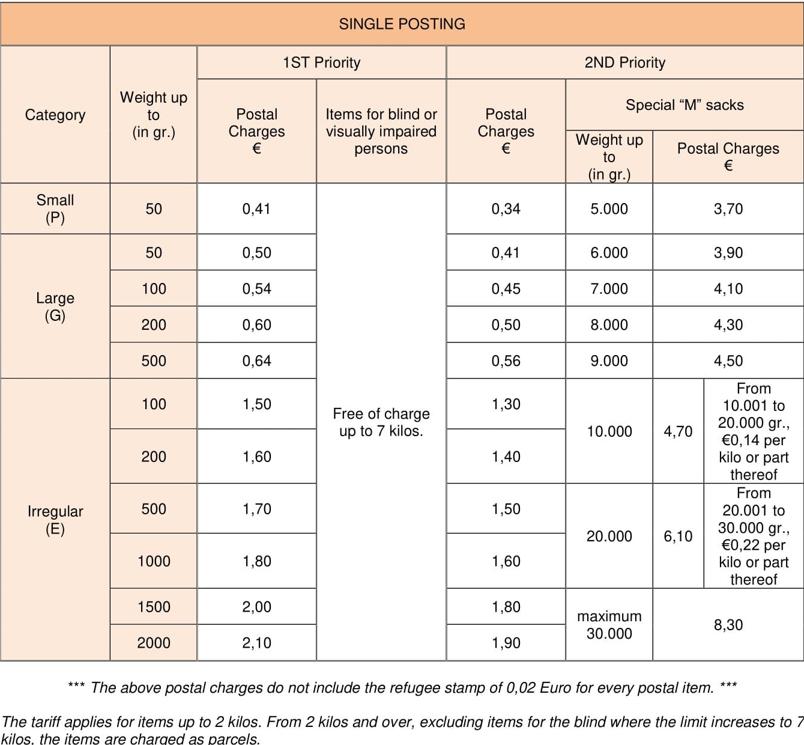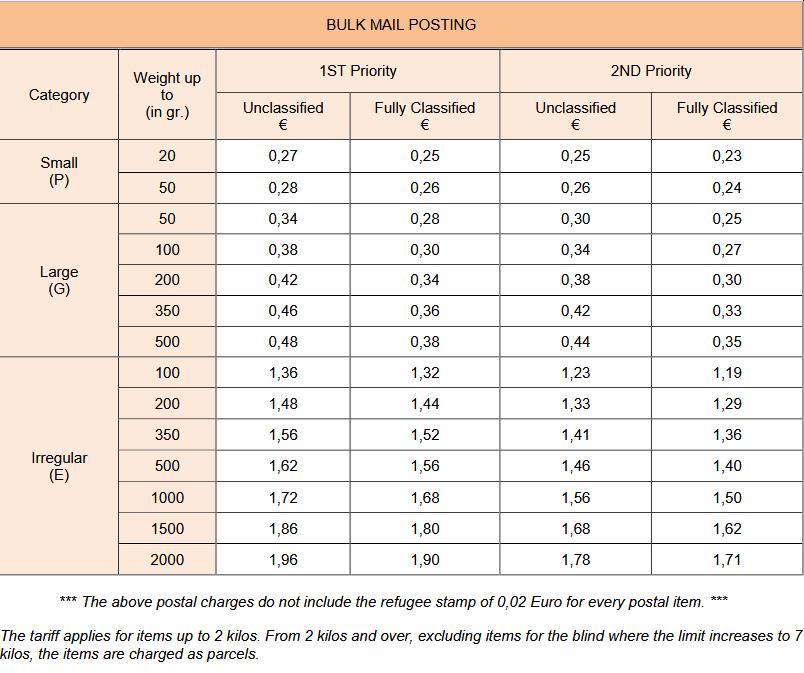 The above Rate tables only serves as an example and although were correct at time of posting current Rates might differ. Please inquire at your local Post Office or calculate the exact Rate or your Item here.
Please note: These Rates are from the Cyprus Post Office and NOT ours. We only publish them as a Service to you.